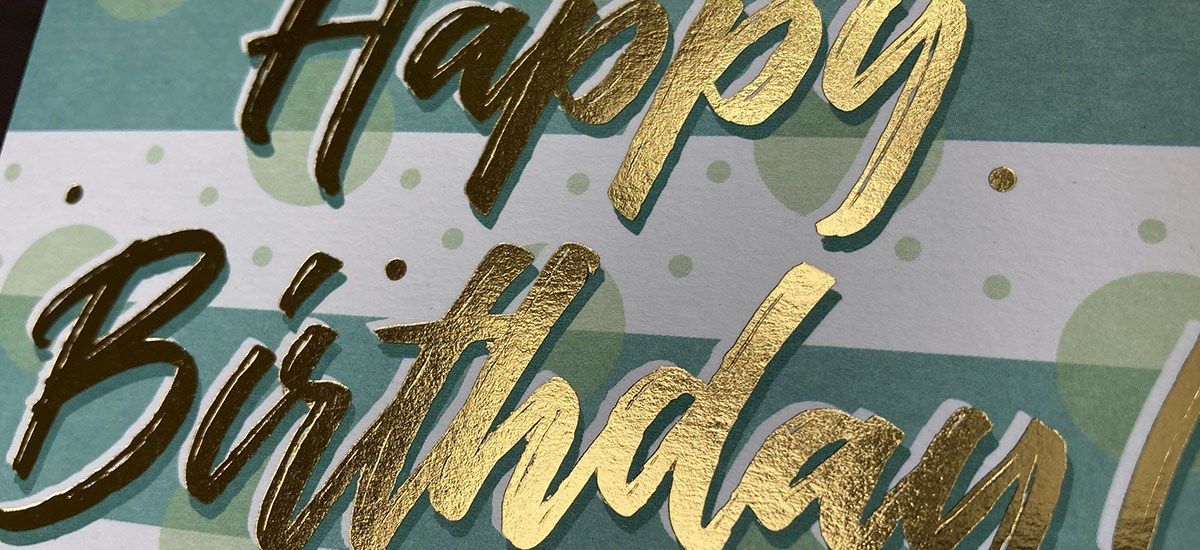 Every year on April 22, Earth Day marks the anniversary of the birth of the modern environmental movement in 1970. As the awareness of our climate crisis grows, we want it to be Earth Day every day! Reducing our carbon footprint in everything we do is top priority.
It's the perfect opportunity to talk about bling on cards. You might have noticed, there are no gems, glitter* or any kind of sparkles to be found at Saffron Bubbles, except for some hot and cold foils… Foils are the bright, mirror-like, metallic finishes you see on some of the greeting cards. Using foil is the only way to achieve this level of reflection and refraction. But there are some misconceptions and perceptions about foiled cards.
Did you think the metallic effect on the greeting card meant you couldn't recycle it? You can! Unlike gems and glitter full of micro-plastics, the transferred foil is so thin that you can put your card safely with the rest of your papers for recycling. The foil having a thickness of just 0.012 mm means it dissipates within the re-pulping process. Besides the ability to get recycled, the foil is also fully compostable and biodegradable!
Zero foil 2 Landfill initiative
Our printer is actively making long-term sustainability choices, and is part of the Zero foil 2 Landfill initiative. The foil waste – the left-over parts of foil after the card is printed – gets collected and converted to solid recovered fuel (SRF) to be used in the cement industry, as a replacement for fossil fuels such as coal. How clever is that! Even more impressive if you know that 12 tonnes of the polyester film replaces 10 tonnes of fossil fuel.
*There are environmentally friendly types of glitter popping up, but we made a conscious decision not to use glitter in any form in order to avoid confusion at the recycling stage.